According to Forrester Consulting, 82% of the world's consumers have purchased a product from abroad. As for international transactions? They're poised to outpace domestic transactions between by 2022. Going international is therefore no longer a choice, but rather a necessity. It was with this is mind that we set out to compile a new white paper, alongside Textmaster and E-services Group, where you'll find all the information and advice you need to start out abroad.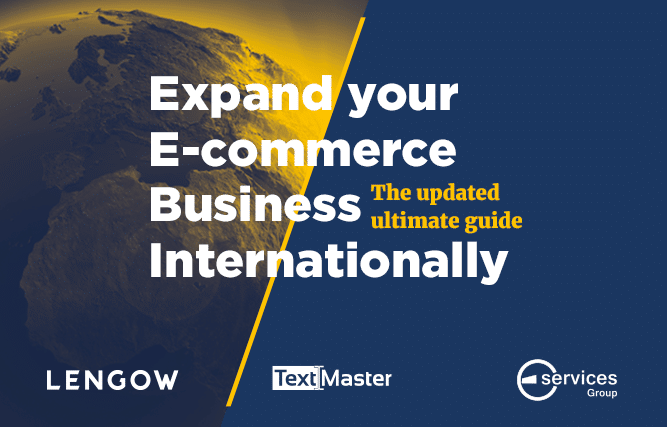 By uniting their know-how and expertise, TextMaster, E-Services Group and Lengow can make going Cross-Border possible for many brands" Nenad Cetkovic, COO Lengow
E-commerce: making up 14.6% of the market by 2020
According to eMarketer, e-commerce will represent 14.6% of total worldwide retail sales by 2020. While the highest global growth is coming from the Asia-Pacific region, European e-commerce is also seeing fast movement. Though Great Britain and Germany may be currently at the forefront, other emerging markets throughout Europe, such as Cyprus, Malta, Austria, Belgium, Switzerland and Luxembourg,  are seeing big cross-border potential.  
Making your first international steps
Developing your international activity means preparing for a bevy of physical barriers as well as certain psychological ones for consumers. This is why before throwing yourself completely into an international domination plan, you'll need to choose which market(s) you want to focus on.
To make this choice, many sellers use marketplaces as a testing ground. Ideal spaces for experimenting, marketplaces allow sellers to assess new markets before putting all their resources into expansion. Marketplaces can also help increase online visibility, target a new audiences and increase sales.
When you sell your products internationally, it also essential to translate and/or adapt your content. Not only must your product catalogue cater to different countries' languages and cultures, but so must your marketing tools (e-commerce site, acquisition tools, etc).  This requires choosing the right keywords as well as producing the highest quality content with which to build your international e-commerce site as well as your product catalogue.
However, internationalising your business is not limited to content, it also means putting solid and sustainable measures into place to satisfy customer demands all around the world to ensure the longevity of your business. This includes, but is certainly not limited to, payment methods, logistics, customer support and legal issues, all things that need to be considered before launching abroad.
If you are planning on developing or strengthening your business abroad, find all the secrets to success in our newest white paper.
Download our cross-border white paper here!