After several weeks of work, we are pleased to announce to you that the latest Google Content API for Shopping is now available within the Lengow solution!
It is now possible for all clients to benefit from a new module that has just appeared in the solution. It allows merchants to connect their Merchant Center account to Lengow in order to quickly distribute their product catalog on Google Shopping.
Why use this new system?
Thanks to this new system, you can view—in real-time—errors sent by the Google API regarding the latest deliveries of your products to Google Shopping.
In other words, you can save time by viewing all of your Google Shopping feed activity within the Lengow interface and correct any errors right away.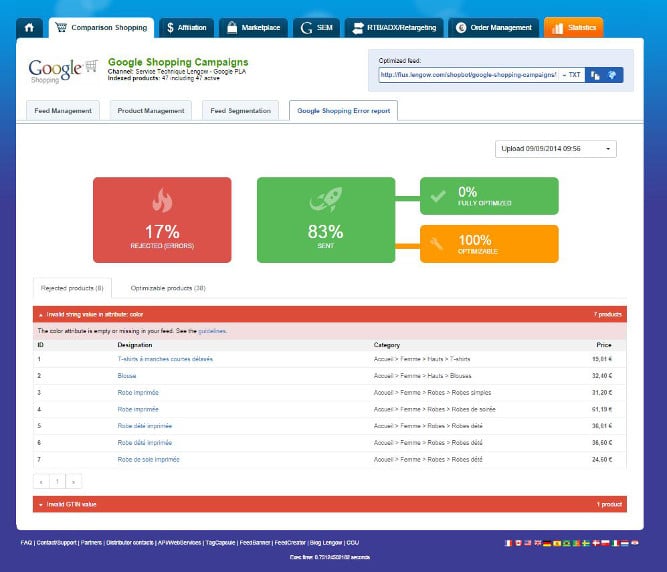 They are listed directly (see above) and sorted by type in your Lengow interface. Lengow presents you the percentage of products that you can further optimize to sell more as well as the types of actions that facilitate this goal.
To sum it up, Lengow has developed a unique artificial intelligence that allows you to automatically correct the errors sent by the API when they are discovered.
How does it work?
Lengow will be able to correct errors and send products to Google Shopping Campaigns proactively, without intervention by the merchant. Artificial intelligence will be phased in gradually for accounts that have requested for migration (see below).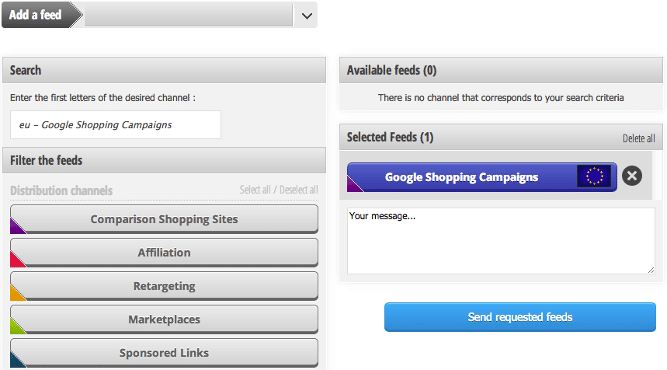 How to benefit from these features?
It is easy to create a feed to Google Shopping if you do not have one. Make a new request for it directly on the Lengow interface. Once you have received the confirmation email, follow the instructions below.
If you already have a Google Shopping feed, the operation is completely transparent. Your feed is automatically updated and we safely store an archive of the previous version.
1°) Allow Lengow and Google Shopping to connect
In order to manage your campaigns within Lengow via the new API, you must authorize access to your Merchant Center account.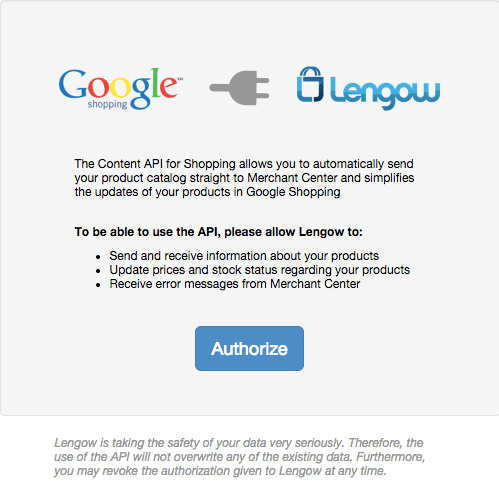 During the first connection, you will have to wait a few hours for the entire product catalog to be sent to Google Shopping Campaigns. Take the opportunity to manage the settings of your feed.
2°) Access to Google Shopping Campaigns error reports:
Once connected, you can access your Google Shopping Campaigns report. It allows you to detect the products that were denied during the last delivery, as well as the products that were successfully sent and those which have a chance to be optimized. The details about the errors and possible optimizations are available in the interface: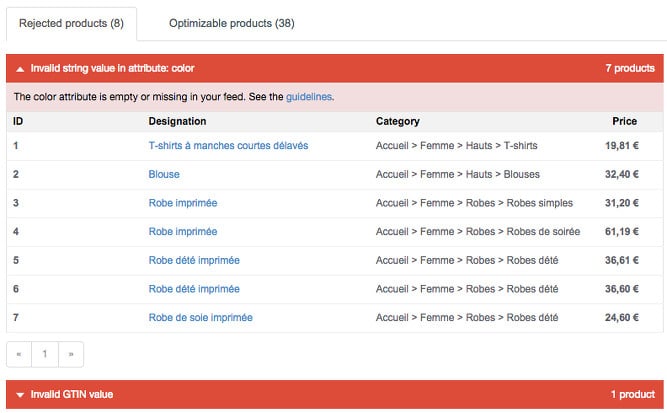 3°) Sell more on Google shopping
The API allows you to have easy access to real-time notifications and optimize their resolutions in order to sell more. Like this, you will increase the distribution of your products on Google Shopping and further develop your business' profits!
[button url="https://solution.lengow.com/" target=blank] Connect to Lengow[/button]
---
If you're not already a Lengow client, contact us
at +44 20 33 18 26 31 or by email : contact@lengow.co.uk