In spring 2014, Product Listing Ads (PLA) became Google Shopping Campaigns in Europe. In addition to the name change, there have been numerous technical improvements made to the channel, particularly with regards to the Merchant Center and AdWords.
Following these developments, IgnitionOne and Lengow have decided to join forces through creating a native API to connect their two platforms in order to better meet the needs of online retailers: saving time and improving ecommerce performance.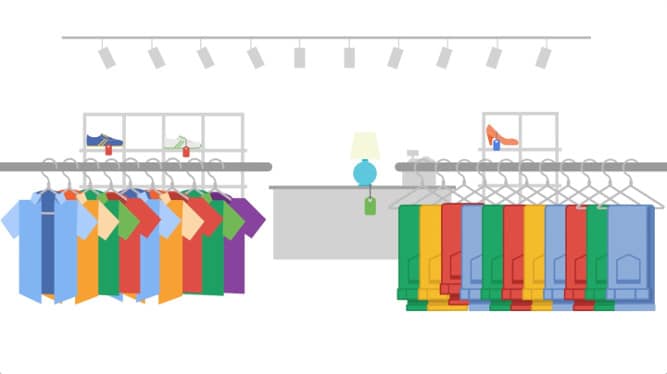 IgnitionOne
With over 300 million users per month in 75 countries, the platform enables users to track, manage and optimise Shopping campaigns, as well as create reports. Emerchants can optimise Shopping and AdWords campaigns thanks to a predictive optimisation tool, which predicts the performance of campaigns in relation to objectives (CPA, ROI, CPC, engagement, etc), determines how aggressive bids should be and automates bidding. Thanks to the solution, merchant's products will be displayed in an optimal manner, regardless of the device.
"This partnership meets the objectives of clients wishing not only to continue to benefit from feed optimisation via Lengow, but also to save time and improve Google Shopping campaign performance with IgnitionOne", states Florian Grouffal, Country Director for France & Southern Europe at IgnitionOne.
Simple and intuitive Shopping campaign management
IgnitionOne's technology can be easily integrated into the merchant's Lengow account, thus giving users the best of both solutions. Thanks to this partnership merchants can intuitively manage their Shopping campaigns with IgnitionsOnes predictive bid optimisation technology, while benefiting from Lengow's Google Shopping API and feed management tool.
This partnership offers merchants to put into place a strategy to improve the management of their campaigns, making them more efficient and ultimately more profitable.
"We are delighted with this new collaboration with IgnitionOne. Lengow works daily with agencies in various global markets to help online retailers improve their performance. This new partnership was a logical decision, given our shared values with IgnitionOne, especially in regards to providing clients with the best innovate solutions", adds Mickael Froger, Lengow's CEO and co-founder.
How to set up the IgnitionOne feed with Lengow?
The IgnitionOne feed allows you to recover the adwords redirect, which you must integrate in your Google Products feed. To take advantage of this new feature, two conditions must be met. You need to have partnered with IgnitionOne, but also have a Google Product feed active in Lengow to which the adwords_redirect will be sent before being transferred to your Google Merchant Center. Once you have done this, you can go to our request page where you will find the IgnitionOne feed in the category "Sponsored Links "> "Europe" flag.
If you want to setup the IgnitionOne feed in Lengow or want more information, don't hesitate to contact your account manager!
Not a Lengow client? Contact us (+44 203 318 2631/ contact@lengow.co.uk) to find out more or to request a free demo!
For more information on Google Shopping, download our free white paper: Master Google Shopping Campaigns to Increase Your Sales!