Given the sheer number of ecommerce stores available in the UK, gaining visibility and expanding online presence through external channels, such as Google Shopping, has become one of the main daily challenges for online retailers. Through placing ads directly on search results pages associated with the product, Google Shopping has become a leading source of qualified traffic for online retailers. However, due to recent modified technical specifications made late last year, Google now requires more technical knowledge from users to efficiently use the channel.
Master Google Shoppping Campaigns
Lengow has been working with Google since 2010 and has witnessed first-hand the evolutions of the sales platform. Therefore, it is a pleasure for us to share our knowledge in this first English white paper on mastering Google Shopping campaigns.
The paper examines Google Shopping's role in the changing ecommerce landscape; from comparison shopping engines to CPC. The different stages that contributed to the creation of what is now Google Shopping will also be discussed. However, above all, this whitepaper focuses on the key factors for a successful Shopping Campaign, the integration of Merchant Center and Google AdWords, and all promotional aspects of campaigns in AdWords.
As of today, the white paper is free to download from the resources section of www.lengow.com!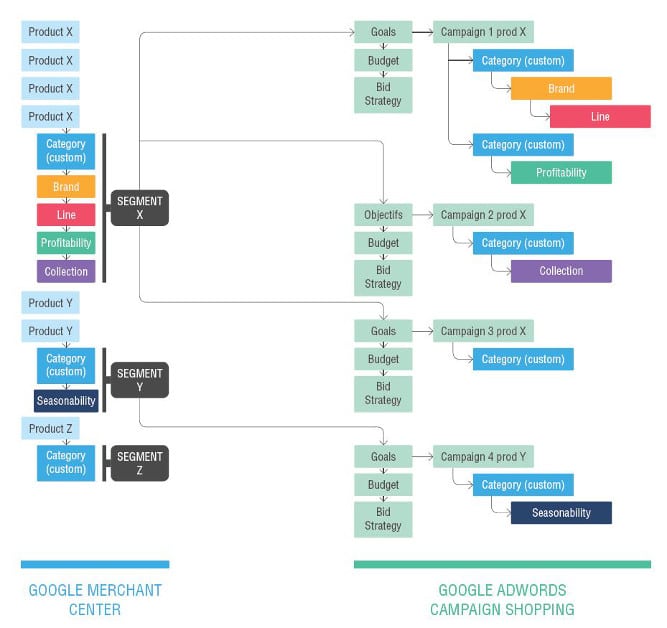 Lengow's Google Shopping API
In parallel with the drafting of the white paper, the Lengow team has also integrated the latest Google Shopping API to allow you to manage your Shopping Campaigns directly in Lengow, through connecting the solution with your Merchant Center. With this new system, you can view real-time errors returned by the API for Google Shopping regarding the latest shipments of your products. Lengow has also developed an artificial intelligence that automatically corrects the errors returned by the API when known, without needing any intervention by the merchant.
[button url="https://www.lengow.com/guide/white-papers/sell-more-with-google-shopping/?utm_source=blog&utm_medium=article&utm_campaign=blog_uk_whitepaper_googleshopping" target=_blank]Download Google Shopping white paper![/button]
This white paper will be regularly updated online to incorporate subsequent changes in the Google Shopping interface, as well as new features. Please feel free to share your comments via the blog or Twitter!
Happy reading!