The ecommerce market is constantly evolving and emerchants are now facing new challenges to ensure an efficient business development.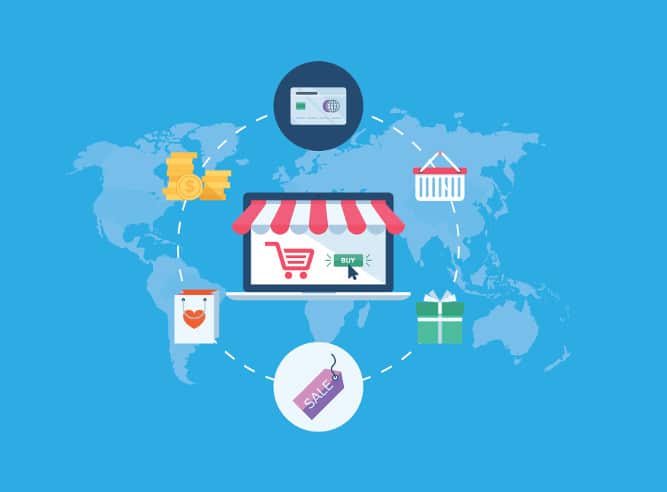 The global ecommerce turnover is estimated at $1 700 billion this year, and is predicted to reach $2 300 billion in 2018. And according to a UPS report, 24% of e-shoppers make purchases from ecommerce websites outside of their home country. Facing these facts, we have noticed that emerchants are turning more and more towards a cross-border strategy to develop their business and gain visibility beyond their local borders.
The consumer purchase behaviour is also changing and boundaries between the physical world and the digital disappear progressively to give way to new consumption phenomena such as Webrooming, Showrooming or Click and Collect which is projected to increase by 20% in Europe compared to 2014.
Facing the growing demands from e-shoppers, emerchants have to implement a complex multi-channel strategy while measuring the impact of each of their campaigns. This implies the need for more technical skills. Not to mention the multiplication of different tools, that have to be managed separately preventing the merchants from having a global vision of their ecommerce business.
A solution that responds to emerchants' needs
Lengow's objective is to help emarchants on a daily basis with their new problematics and at the same time to shake up the ecommerce rules and practices. That's why we have decided to develop our solution into a highly performant and intuitive ecommerce automation platform that will perfectly adapt to the current and future needs of emerchants. Moreover, Lengow will evolve into a true hub that will allow retailers to manage their marketing campaigns, and to connect and automatically centralise their ecommerce tools within one single ecommerce platform.
International expansion
Ecommerce becoming more and more cross-border, it is essential for us to help emerchants gain visibility by having a strong international development strategy. Lengow has today more than 3500 customers in 45 countries and partnerships with 1800 channels worldwide. In order to maintain our position as European leader in the feed management sector, we will further strengthen our international presence, notably in the UK and Germany, through strategic acquisitions and/or organic growth, along with physical presence in Asia and the United States.
To drive our ambitious growth we will double our workforce. We have 30 job openings scheduled by the end of 2015 and we expect to reach 180 employees in 2016.
In order to carry out all these projects, we have secured a €10 million funding in collaboration with European investors Serena Capital, BPI and our historical investor Alven Capital.