The third edition of Lengow Ecommerce Day Paris, the annual e-commerce extravaganza that brings together guests from around the world, was very successful. #LengowDay was trending on Twitter as the third-highest ranking hashtag in Paris and over 650 people participated at the event on June 2: the largest amount in three years! We're very thankful to all attendees, partners and speakers that made the day as special as it was.
50 speakers stepped on stage to provide online merchants with insights during keynotes, round-tables, masterclasses and workshops about current and future ecommerce trends. Thanks to everyone sharing photos and statistics during all of these presentations, everyone who wanted to attend #LengowDay but couldn't were able to follow the latest news on Twitter.
This article reviews the highlights that happened in different areas of the venue where Lengow Day was held (Tapis Rouge); starting with Salon France.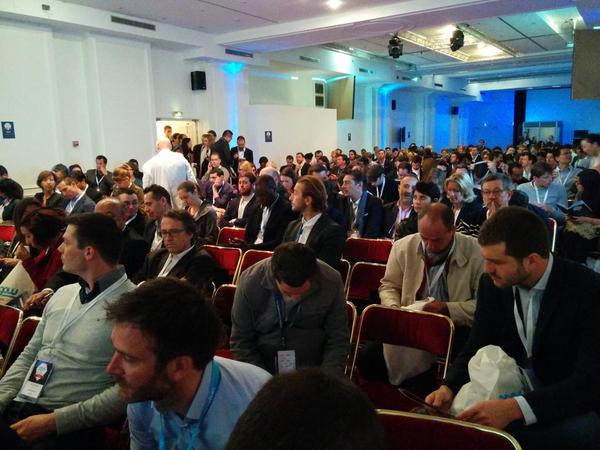 SALON FRANCE
This year, the keynote talks on the main stage in the Salon France were completely focused on international business. Lengow CEO Mickael Froger started things off with a keynote about ecommerce trends and an announcement of the new version of Lengow being launched on September 21, 2015.

Keynotes and roundtables were then followed by the participation of reknowned leaders who contributed their international ecommerce and shared their personal experience: Vincent Zou (Alibaba.com), Pavel Aleshin (Yandex), Sophie Ancely (PayPal), Grégoire Gimaret (Facebook), Guillaume Dainche (PriceMinister-Rakuten), Marc Menase (Menlook) and Aymeric Moser (Spartoo).
SALON PARISIEN
The roundtables and speed debates in the Salon Parisien allowed for discussions of different topics like business, marketing and international growth. Bazaarvoice, iAdvize, LeGuide.com, Stylight, Mirakl and Rue du Commerce shared tips and tactics about topics like ecommerce site optimization tools, personalization, marketplaces and recruitment.
SALON 1 & 2
Masterclasses, workshops and speed debates took place in salon 1 and 2.
Lengow workshops were also conducted to advize and inform online merchants about key topics like the summer 2015 sales, optimizing their source feed, managing orders on marketplaces and ecommerce modules.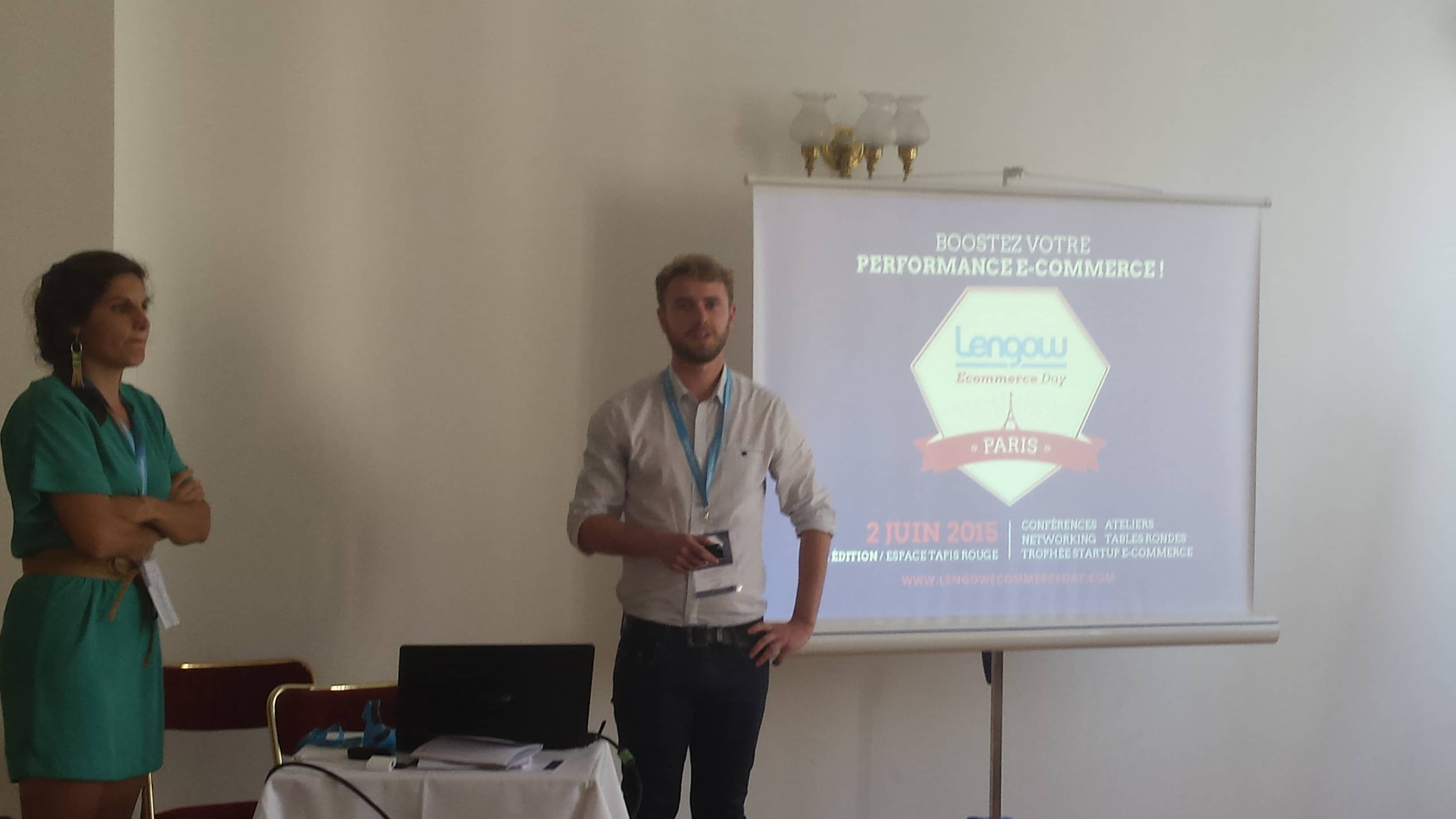 STARTUP SPOTLIGHT
The seven startups selected as finalists for the inaugural edition of the Startup Spotlight content stepped on stage throughout the day to pitch their product to an exceptional jury composed of Samantha Jerusalmy (Elaia Partners), Trista Bridges (Rude Baguette), Jérémy Uzan (Alven Capital), Jean-François Ruiz (JFRuiz.com) and Mickael Froger (Lengow CEO).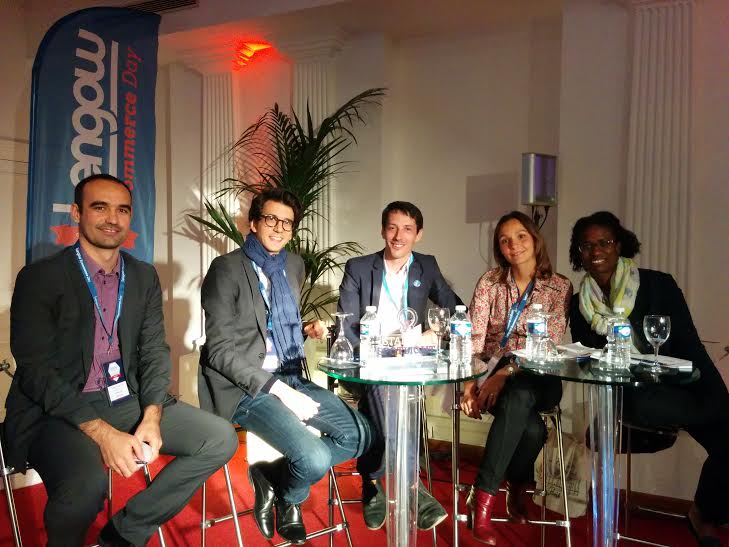 At the end of the day, after the jury deliberated, the Startup Spotlight trophy was presented by Froger was presented to Azetone CEO Philippe Dumont for his innovative A/B Testing and mobile app personalization products.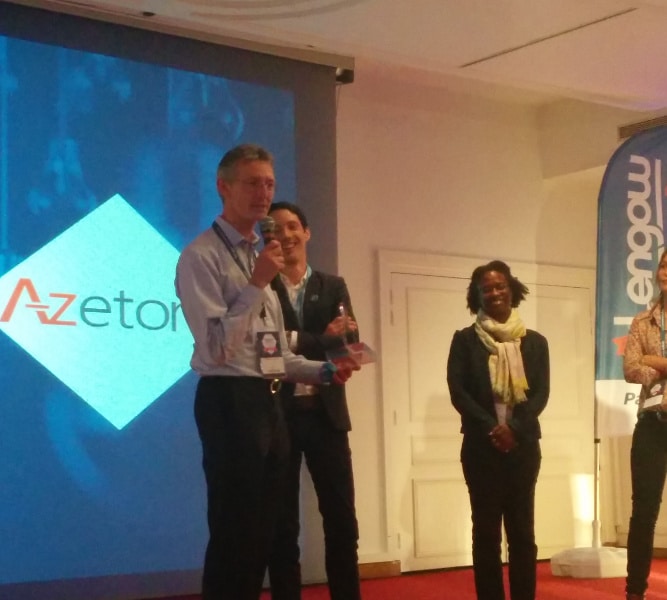 oUR SUCCESS IS YOURS…
Big thanks to our partners: Alibaba, Yandex, Facebook, PayPal, Netwave, Wizishop, Mirakl, Bazaarvoice, Simple Mail, iAdvize, Target2Sell, Algolia, Kameleoon, Ignition One, Oxalide, Vigicolis, Wizacha.com and Aircall.
Last but not least, bravo to Azetone, and the six other finalists BlueBoard, Catalasio, Findify, Cubyn, Azetone, Citodi, Fitizzy. Thanks again to everyone who applied to be considered for the first edition of Startup Spotlight and those who helped promote this contest!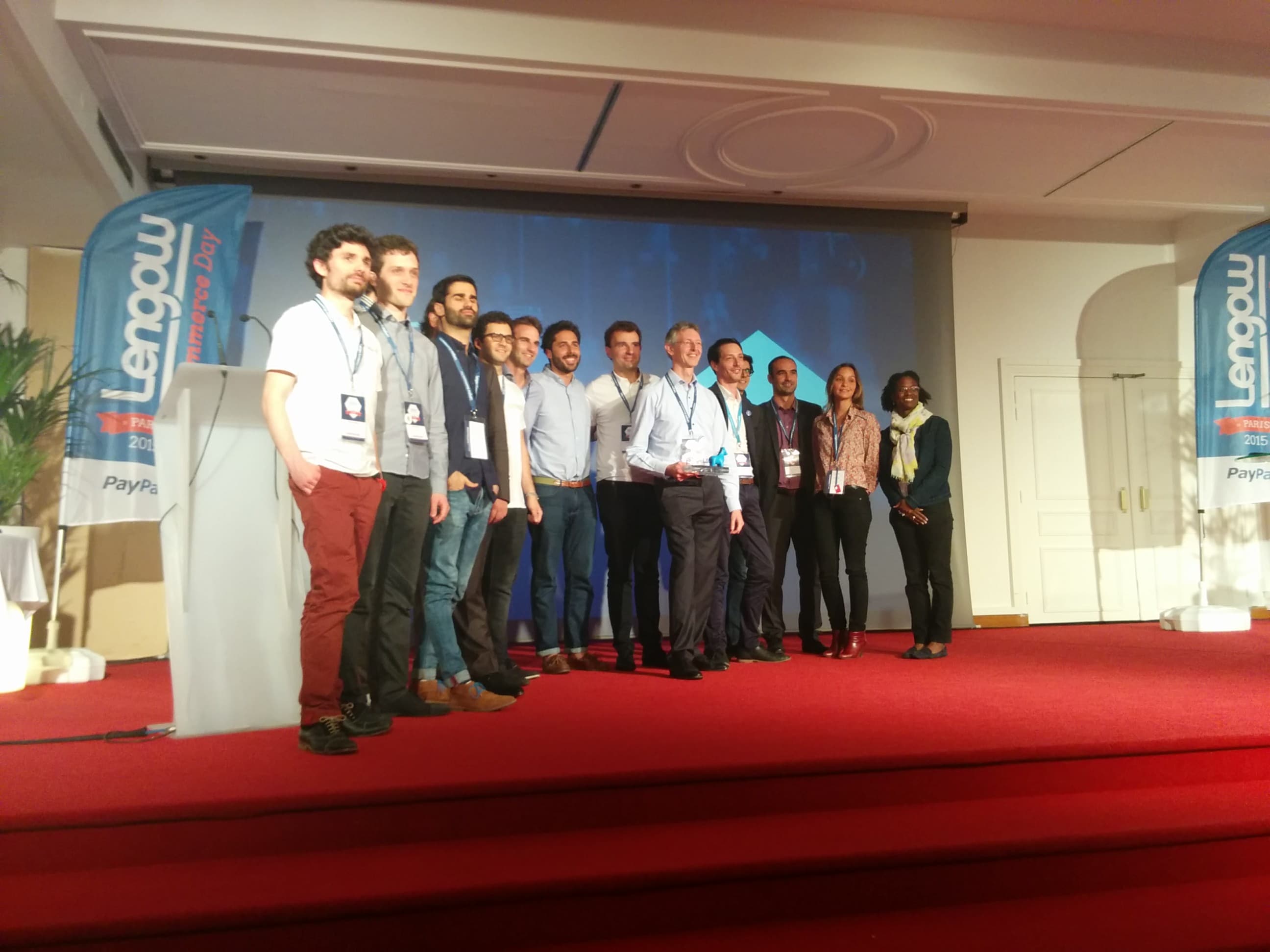 Thanks to everyone who came to Lengow Day. See you in 2016!