The 3rd edition of Lengow Ecommerce Day Paris will be held at l'Espace Tapis Rouge on June 2. For this day 100% dedicated to e-commerce, Lengow will offer you four different tracks: International, Business, Marketing and Technology. We now invite you to discover the "International" track that the Lengow team has put together for you.
Keynotes
The new e-commerce trends of 2015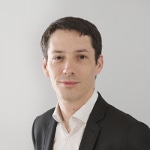 The 3rd annual Lengow Ecommerce Day Paris will get off to an exciting start with a keynote presented by Mickael Froger, Co-Founder and CEO of Lengow, which will address new trends in e-commerce in 2015. From the rise of m-commerce to the growing impact of "social shopping," to personalization and the Web-to-Store phenomenon, this keynote will be the opportunity to discover new strategies that will boost the e-commerce of tomorrow.
China, the new eldorado of e-commerce, from Alibaba's perspective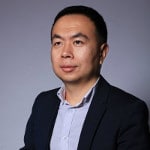 Alibaba is China's most important ecommerce player: it now accounts for over 80% of online shopping in the country. Thanks in large part to its B2B-dedicated marketplace and and two e-commerce sites, Taobao and Tmall, Alibaba is present in all sectors and has more than 334 million active users. During his keynote, Shaoming Yang, head of Tmall Global Europe, will present the acclaimed marketplace and provide a close look at e-commerce in China.
Go East: "Enter the Russian e-commerce market with Yandex"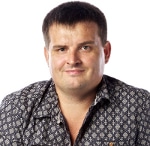 Yandex is the most popular search engine among Russian speakers. It has also developed its own online shopping service, Yandex.Market. This e-shopping tool offers users a practical system of product choices. Today, 16,300 e-merchants sell on this platform. During the "Go East" keynote, Pavel Aleshin, Head of Yandex.Market Service, will present Yandex.Market and an overview of e-commerce in Russia.
Facebook: "How will Facebook evolve in ecommerce?"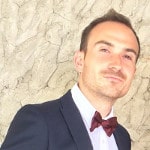 Created in 2004 by Mark Zuckerberg, Facebook plays a key role in the world of social networks. With 1.44 billion worldwide monthly active users, as of March 31 of this year, this giant network recently decided to grow even more by expanding into e-commerce. During his keynote, Grégoire Gimaret, Head of Retail & E-commerce, will talk about Facebook and its future in online shopping.
Round Tables
"Cross-border: where and how to adapt your offer in order to attract new international clients?"
Entirely dedicated to cross-border, this roundtable will be the opportunity to discover all of the sales potential that you can tap into by going international. Notably, it will address the following questions: how to overcome obstacles, which should be the first markets to enter, what necessary adjustments are needed to thrive in new markets and how to succeed while selling to certain foreign customers? 
Launch your international sales: our practical advice for expanding in several European countries
During this roundtable, Lengow will offer a review of some crucial steps for successfully managing your cross-border campaign. Thanks to the participation of thought leaders in this sector, this discussion will provide answers to the following questions: what are the immediate problems to solve, how to use the correct setup (logistics, payments, etc.) in each country, what are the rules to follow in order to avoid mistakes when launching in countries like Germany and Spain?
Speed debate: "Is selling online internationally on marketplaces alone a good idea?"
Some say that online merchants in European markets like France are often the last to learn how to sell internationally. Deployment costs and logistics are some reasons why. But what if it was possible to be agile and use only marketplaces when going global? This speed debate will aim to discuss and compare opinions on this subject by looking at pros and cons.
"The French Touch"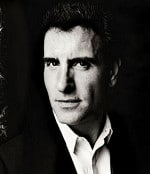 Gaël Duval is an entrepreneur from France and is one of the country's online business pioneers. He is the founder of ALPAGA, a leading interactive marketing agency, and many other web-based companies such as the media agency Nextedia and price comparison site JeChange.fr. He is also founder of the French Touch Conference (which Lengow presented keynotes at in New York City in 2014) and will host a roundtable about the famed French Touch's international impact at Lengow Ecommerce Day.
While waiting for June 2, stay tuned to the Lengow Blog to discover more tracks which will be featured on the big day and go to the Lengow Ecommerce Day site (lengowecommerceday.com/uk/paris2015) to see the complete schedule.
You can also follow #LengowDay on Twitter for more details.