With Mother's Day just around the corner, shoppers will be searching the internet high and low for the perfect gift for their Mums! According to some sources, Mother's Day, which falls on the 15th March this year, is one of the biggest ecommerce shopping holidays, second only to Christmas! Keep reading to discover our top tips to make sure you don't miss out on this profitable celebration.
Highlight your best Mother's Day products and offers
Do a little research and identify products that will appeal to buyers as Mother's Day gifts and create a category specifically for them, accessible from your home page. Help shoppers find what they're looking for quickly and create a smooth path to purchase! Send a newsletter highlighting the best gifts from your store's collection for mums and reminding customers that the date is approaching. Consider also using promotional offers with an expiry date, ie: order before the 12th March for a 10% discount, free shipping, etc. Limited deals create a sense of urgency and can encourage potential buyers to make a decision.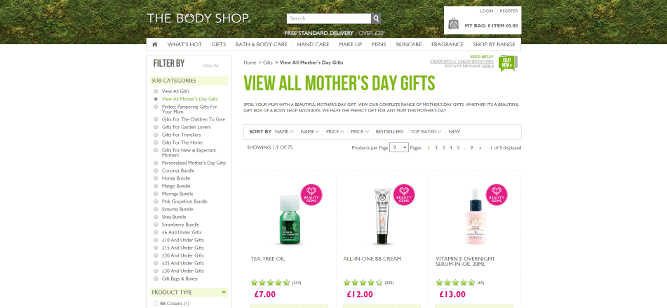 Don't forget social media
Celebrations such as Mother's Day are an ideal occasion to launch a campaign across social networks in order to not only publicise your product offerings for the special date, but to also strengthen and widen the community around your brand. Engage with fans through asking them to share information relating to the special date ie: what is the best advice your Mum ever gave you? Competitions are also a great way of encouraging interactions and driving traffic to your site! Make sure to use appropriate, trending hashtags when necessary and make sure all your product photos are appealing and high quality.
Keywords
So many sales start with a search engine and often the name of the holiday associated with the future purchase is often included in the query, ie: Mother's Day flowers. You should make sure your site is optimised for Mother's Day searches. However, getting to the top of search engine results for such general terms takes serious time and resources. If you haven't already taken action, it is perhaps too late to get to the top of the results list now. There will also be heavy competition for general holiday associated terms for pay per click. However, if you add location related keywords, ie: Mother's Day gifts London, you may encounter less competition.