Amazon's search function has become a key part of their 300 million-person client base's purchasing process. The marketplace's goal is to provide an optimal customer experience, offering the right products to the right people to make sales as likely as possible.
However, if you want to appear in the top results of Amazon's search pages and thus benefit from this increase visibility, there are several things that need to be taken into account:
The Title
To make sure you attract online shoppers' attention and lead them to click on your products, it is important that titles are as precise as possible. To ensure this is the case, use specific keywords without exceeding the 500-character limit. Make sure that key fields are highlighted in your title: brand, description, material, colour, size, quantity…
Example n°1 : You sell purses.
Instead of putting "[Brand] leather purse", opt for "[Brand] black purse for women in synthetic leather with cardholder".
Example n°2 : You sell coffee machines.
Instead of putting "[Brand] black coffee machine", opt for "[Brand] black programmable filter coffee machine made out of stainless steel and glass – 8 cups"
Bulleted List
As a central part of your product page, the bulleted list is positioned close to the title, image, price and Buy Box. The bulleted list is normally the first descriptive element that online shoppers consult on your product sheet, so it should contain as much information as possible. It also provides you with the opportunity to add keywords related to your product.
Example: You sell cameras. In your title, indicate "[Brand] [Reference] Black Digital Camera Reflex 20Mpix + 18-55mm zoom".
You can highlight certain information in your bulleted list, for example: screen size, sensor type, resolution, memory card type…
NB: The bulleted list will have more impact on ranking than description.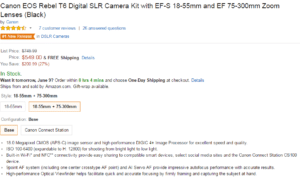 Description
If members of the Amazon platform go the the 'Product Description' section of your page, it is because they are interested in your product and want to know more about it. Therefore, your description has to be as detailed as possible, using keywords, to provide as much information as possible to your page's visitors to ensure that they complete a purchase. However, do not copy and paste content from product sheets on your online store, but rephrase them, or risk being penalised for duplicate content.
NB: Your description cannot exceed 2000 characters.
Images
Images are an excellent addition to strengthen online shopper's likelihood to complete a purchase, because they let them look at a product from all angles. To make your images as attractive as possible, Amazon recommends images with a white background and in the 1000×1000 pixel format, to allow for high-quality zoom. To make the customer experience even better, Amazon also lets retailers add videos to show off their product even more.
Example: If you sell products which require an installation, make sure to add a tutorial video to reassure your customers and remove barriers to purchase.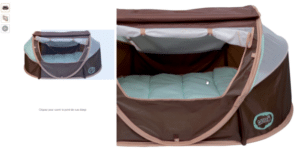 Price
When an internet user visits Amazon, price is clearly important. The more your attractive your price, and the more it is adapted to the market, the better positioned you will be in the marketplace's results pages, which will increase your visibility and the likelihood of a sale.
Customer opinion
On marketplaces, customer satisfaction is key. Retailers can even be excluded from the site if their products cumulate negative reviews. It is why you have to ensure that you have positive feedback and verified reviews to add quality to your products. They impact the classification of your product guide and are a precious help to push potential customers to convert.

Categorisation
When you broadcast your product catalogue on Amazon, make sure to categorise your products well using Amazon's classification system of categories and subcategories. To do that, you have to refer to the marketplace's thesaurus to match your product categories with Amazon's. The goal is to make the search process of online shoppers easier, and let them discover your products more quickly. Therefore, it is strongly recommended to fill in all of your product attributes, not just the obligatory fields.
Example: You sell shoes. The brand, size or even colour all make up the display attributes which will help cyber-consumers to select your product when shopping online.
Click rate vs sales
If your products have a strong click rate, it is because internet users are displaying an interest in your offering. However, this is not enough for Amazon. In its algorithm, the marketplace puts more value on clicks which lead to a transaction. The more you sell, the more Amazon will highlight your products.

Example: your product is n°1 on Amazon, but the product below has a better click rate. Explanation: your product generates more sales than n°2.
To find out more about selling on Amazon,