Long since used to interact with friends and family, social networks are now real e-commerce conversion levers for brands and distributors. Today we are taking a look at the Shopping Ads features of two inspirational social platforms: Instagram and Pinterest.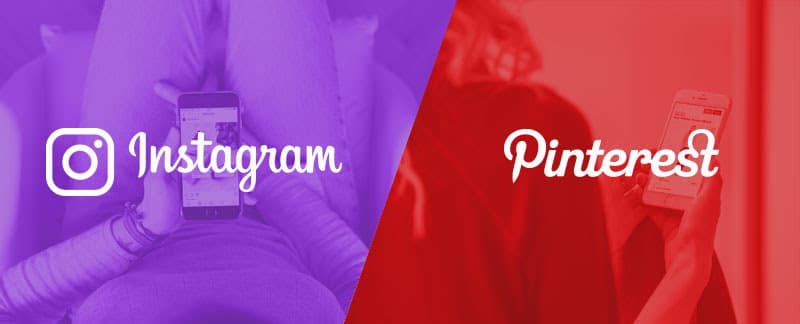 While you can already advertise on Instagram and Pinterest, you can also go further by offering users of these two platforms the chance to buy from your product catalogue via Instagram "Shopping" and Pinterest "Shop The Look".
Instagram "Shopping"
With over 800 million active users each month, Instagram also has more than 200 million accounts that daily visit one or more professional profiles. Instagram has rolled out its "Shopping" ad format to make it easy for brands and distributors to make their offer known to platform users and lead them to a purchase.
Launched in 2017, "Shopping" is now conquering new markets. After the United States, it is the turn of the United Kingdom, France, Germany, Spain, Italy, Canada, Australia and Brazil to access this new service offering a simple and immersive shopping experience to the Instagram community.
If you missed our article on the subject (here), a quick summary of this feature is in order. When a user visits Instagram, they may come across a post with the message "Tap to view products". By performing this action, they can then see a selection of products they can click on to find out more. Still on the platform, they will then be redirected to a product sheet featuring an image, a title, a description, a price, a "Buy" button and a selection of articles from the same publication. Finally, if the user clicks on the "Buy" button, they can finalise their purchase on your e-commerce site.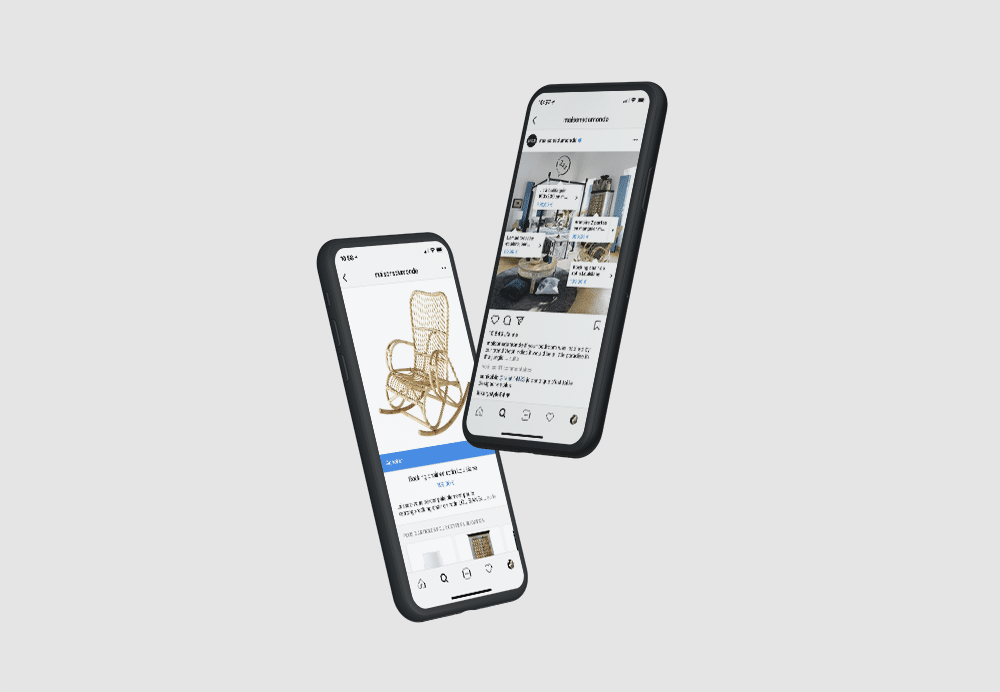 Read more > Instagram Continues its Ecommerce Strategy with "Shoppable tags".
Suitable for any type of device, "Shopping" ads are visible from the Instagram news feed and in the "Shop" tab available in your Business profile. Several ad formats are available to display your products: photo (up to 5 products per publication), video, carousel (up to 20 products) or story.
If you are already advertising on Facebook, you have already gone 75% of the way. All settings, budgeting, planning and creation are done through the Facebook platform. As part of a "Shopping" ad, your goal will be to highlight your product catalogue and increase conversions on your online store. You can then automatically or manually target your audience and decide to pay based on the number of displays or the number of clicks on the link.
To use Instagram "Shopping", you must first use the latest version of the app and have social network approval to use this feature. You are also required to have an Instagram Business Account and a Facebook store to have the right to use "Shopping".
Once done, go to your profile, choose "Get Started", then "Shopping" and "Continue". Now select the product catalogue you want to associate with your Business profile and click "Done". Note that Lengow allows you to create an Instagram-specific feed so you can unlink your Instagram strategy from that of Facebook.
To identify your products in your publications simply choose a photo, add your message and tag the products you want to identify in your publication in the search engine and… voila. Your publication is ready for sharing!
Note: Instagram recommends that advertisers create a minimum of 9 purchase publications on their professional profile to activate the Shop tab.
Pinterest "Shop The Look"
This social commerce craze is not limited to Instagram (and its Facebook owner). Pinterest, which has 200 million users worldwide per month, plans to occupy market share in the knowledge that over 90% of its members use the social network to plan a purchase and that 1 in 2 users has actually made a purchase after consulting a Promoted Pin.
Other advertising formats are also available to advertisers, such as Buyable Pins, Promoted Pins, Rich Pins, Search Ads and Shop The Look. First deployed in the United States in 2017, then in Brazil, Pinterest's "Shop The Look" pins are now available for brands in the United Kingdom, France, Germany, and Japan.
Read more > Pinterest and Ecommerce: A Match Made in Heaven.
With the "Shop The Look" feature, Pinterest users have the opportunity to discover and buy products directly from the "Fashion" and "Home Decor" pins present within the social network.

These pins are in the form of a classic publication, with the difference that they have white dots on the image that users can select to learn more about the product and buy it on your e-commerce site if they wish.
Like Instagram, these ads are suitable for all devices. To broadcast this type of ad on Pinterest, you must first have a Pinterest Ads Manager account. Once you have defined your goal and target, upload images of that theme from your online store, then tag articles and add links to the images.
Note: It is important to have an image, title, and description that coincide with the keywords you are targeting to gain visibility in the Pinterest search engine.
How are these Product Ads set up in Lengow?
Whether you want to share your products on Instagram or Pinterest, these are the steps to take in our Lengow platform. Segment your product catalogue to choose the products you want to publish on these platforms. Then create an organised and well-structured product feed (for each channel) through field matching and category mapping, and manage your product catalogue by creating rules and filters based on the performance of each product.
Finally, to send your product feed to Instagram, it is preferable to have a Facebook Business Manager account so you can create your campaigns directly from your Facebook interface. For Pinterest, you will obviously have to create an account on the social network to be able to send your products to the platform. To use the "Shop The Look" feature within Lengow, you will also need to open an account on the Curalate or Olapic platforms, also present in the Lengow application gallery.