Expanding your ecommerce business to include cross-border sales is a great way to increase revenue and create an international presence for your brand. Why not start your international adventure with our neighbours across the Channel? Find out why you should consider launching your business in France, the second largest ecommerce market in Europe.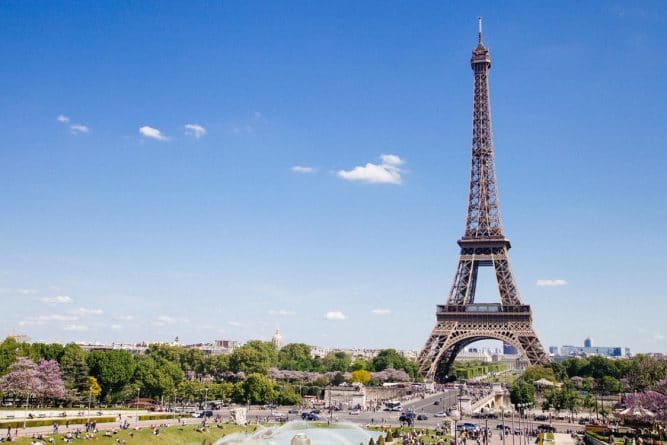 Currently ranked as the 5th ecommerce market in the world, France saw the number of online transactions in 2016 exceed the one billion mark, counting a 23% increase from the previous year. In 2016, French people spent €72 billion online and the number of active merchant sites continues to increase year after year with more than 200,000 merchant sites in France as of 2016. According to Fevad, the e-commerce market is expected to exceed €80 billion in 2017, driven by an expanding customer base and increased frequency of purchase. The ever-growing french market offers retailers a lot of possibilities to grow their businesses and secure a new client base abroad. Discover our 10 reasons to sell on French marketplaces:
1/ Expand your overseas audience
There are over 55 million internet users in France and according to Mirakl, 95% of web users are reported to have already used online marketplaces. Launching your products on a French marketplace allows you to expand your audience and reach your target customers abroad, whilst increasing your international brand awareness.
2/ Growth of online spending in France
The number of online shoppers is growing steadily, with each year seeing a double-digit percentage increase in online spending (at €72 billion, 2016 spending was up by 14.6% from 2015). This means you'll never be short of potential customers as consumers are increasingly jumping on the marketplace bandwagon and spending more and more money online.
3/ Positive brand perception
According to emarketerz, 88% of online shoppers consult customer reviews before making a purchase. Selling on a French marketplace means having french customer reviews which will encourage other customers to try out your products. As long as you receive positive feedback for your products, these reviews will prove invaluable for your product sales.
4/ Stress-free translations with marketplaces
Can't speak french? Don't stress, and let the marketplaces do the talking! The majority of marketplaces use product reference numbers which allows them to gather similar products together under the same product description. Furthermore, Lengow is integrated with the translation service Textmaster, allowing users to scale their translation process and boost their conversion rates across international distribution channels, like in France.
5/ No need to worry about customer service
Keeping on the topic of  speaking french, if you want to sell your products in France, your customer service really needs to be in French. The great thing about using French marketplaces is that you can hand over the customer service responsibilities to them, whilst you focus on sourcing and shipping. Now isn't that handy!
6/ Earn customer trust
According to Fevad, "not trusting foreign sites" is the main barrier regarding cross-border ecommerce in France. Selling on a French marketplace combats this problem, as consumers are able to see your products being sold on sites that they trust.
7/ Simplify the whole cross-border process
Instead of taking on the challenge of translating your webpage, converting your currency, adapting to country-specific payment methods etc. you can simplify what would have been a mammoth task by using a marketplace that already operates in France. All you have to do is source your products, put them online, and the marketplace will do the rest!
8/ SEO handled for you
Trying to figure out a way to stand out on French search engines? Using a marketplace takes this stress away! If you use a French marketplace, you can forget about coming up with an SEO strategy as it's all done for you by the marketplace experts.
9/ Grow your omni-channel presence
Total mobile sales in 2015 reached €9.9 billion, whilst social media is increasingly popular with a report by the Ecommerce Foundation revealing that 28% of web users in France use a social network everyday. Omni-channel presence has never been more vital for e-commerce sites, and using a Marketplace in France takes away the challenge of coming up with a strategy for mobile optimisation.
10/ A wide range of marketplaces at your disposal
You have a vast array of marketplaces to choose from. Among the top 15 most visited websites in France, 10 are marketplaces and most of them are local. By distributing your products on a French Marketplace, you will be visible on some of the most visited sites in France, significantly increasing your reach.
Are you ready to launch your products on a French marketplace? Check out our Marketplace Finder where you can discover the rangeof marketplaces that you can use in France.
Explore our Marketplace Finder!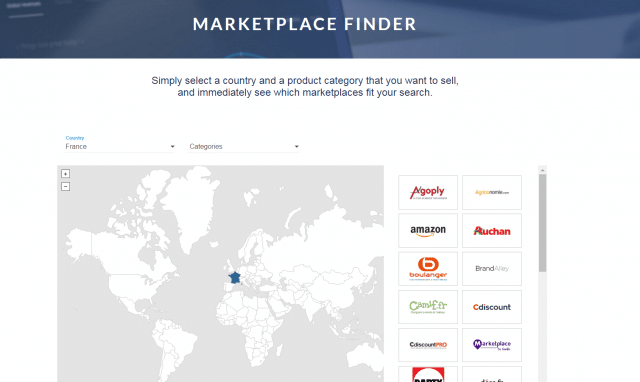 Sources: Ecommerce Foundation, Fevad, Mirakl, emarketerz