When you sell your products on Google Shopping, you may encounter difficulties with the distribution of your feed. Find out how you can solve the most common Google Shopping feed errors within the Lengow platform.
1/ Categorising your products in Google Shopping
When you sell your products on Google Shopping, it's important to properly categorise the products in your catalogue so that your ad is properly displayed on the Google Shopping platform. You will therefore need to match up the categories in your catalogue to those required by Google.
To configure this in the Lengow platform, you'll need to use Category Matching. You can also refine your categories by creating rules.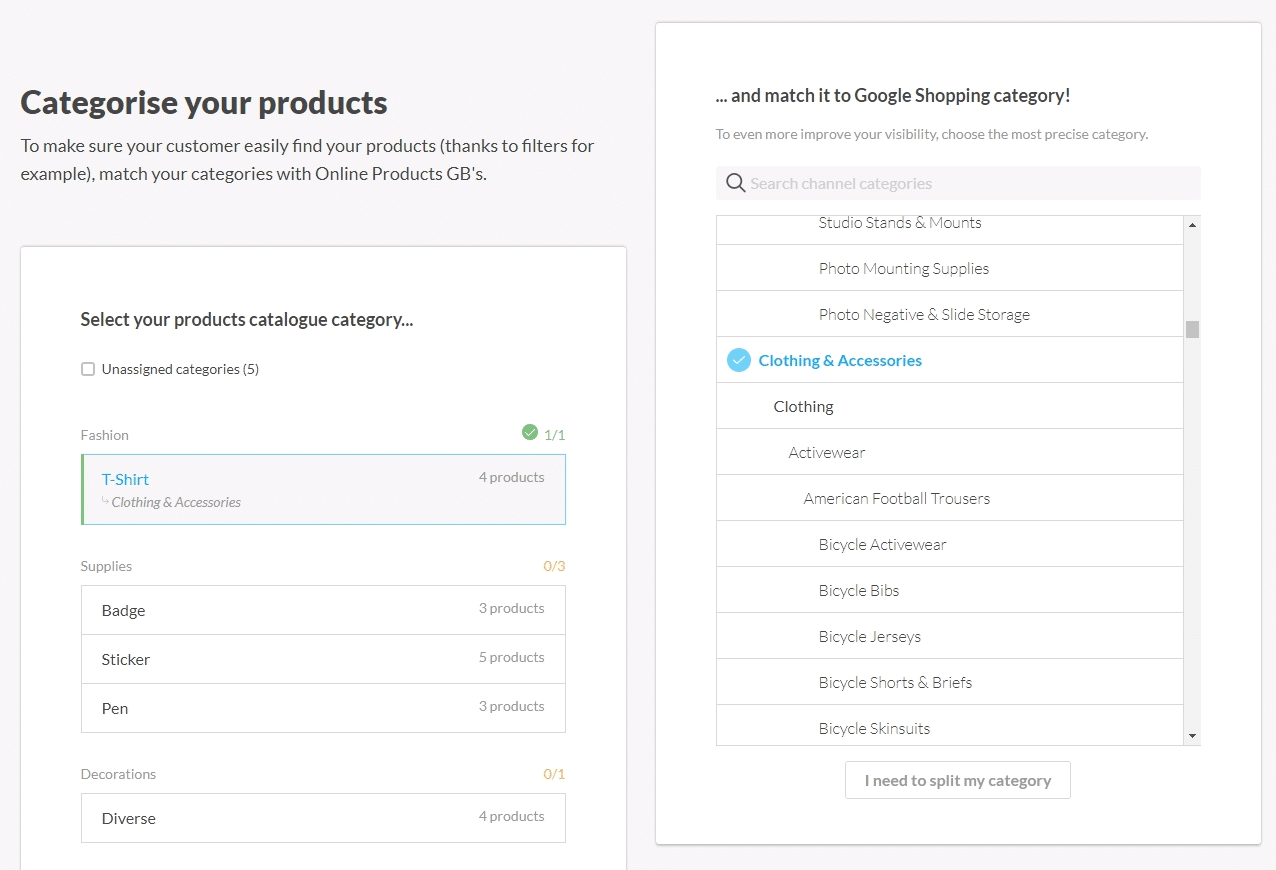 2/ Size and colour attributes
It is important to have both the size and colour of your product listed in your catalogue in order to provide the most information possible to consumers on Google Shopping and allow them to filter search results.
For the 'size' and 'color' attributes in particular, you will need to adapt your catalogue's elements to Google's. To match these up, go to the Attribute matching section on the Lengow platform. There you will be able to create rules to match up the values from your source catalogue with Google's.
Example: I want the 'color' field to become 'red' when the term 'red' appears in my product description.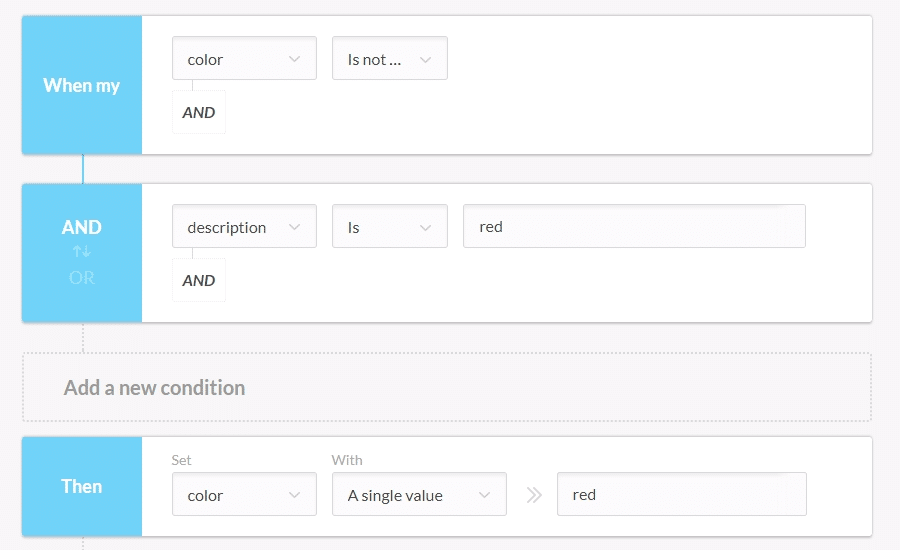 3/ Gender attribute
Another recurring error is the Gender attribute which allows your products to be categorised by gender value: male, female, or unisex. If this information is already in your feed, make sure it corresponds to Google's standards.
In the same way as the size and color attributes, you can create a rule to fill in the gender field or modify it based on the values in your product catalogue.
4/ Identifier_exists attribute
Since 2016, the GTIN code is required to be included in a seller's product catalogue for all new (not used) products sold on Google Shopping. However, if some of your products do not have a GTIN code, you need to put 'no' in the identifier_exists attribute.
Note: If you don't have a GTIN code , make sure to at least fill in the mpn attribute and brand attribute in your feed.
All you have to do is create a rule in Lengow targeting the products that don't have a GTIN code  but that you still want to list on Google Shopping. You can then use this rule to select the 'no' value in the identifier_exists field.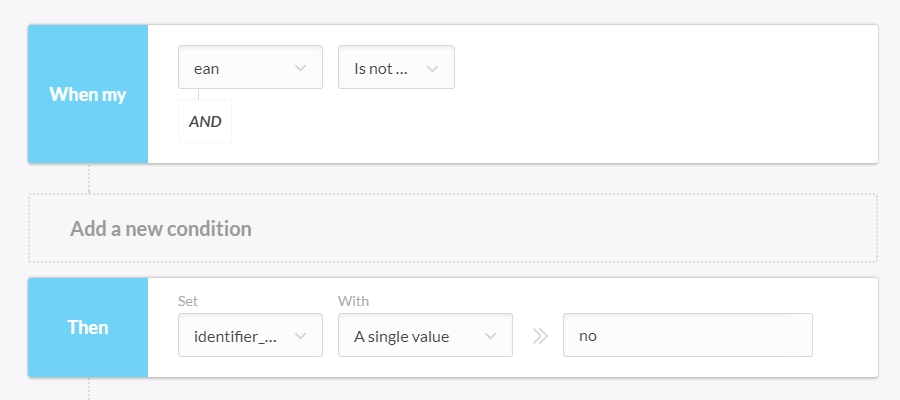 Furthermore, if you haven't included a GTIN code for some of your products, but the code exists, you can put an exclusion rule in place to stop these products being sent to Google and avoid generating errors.
5/ Shipping Attribute
Finally, several errors can be linked to shipping costs. To avoid these, you can create an automatic rule in Lengow that sets shipping costs for your products. You can also match the value with Google's expected taxonomy.
Example: I want to offer shipping costs.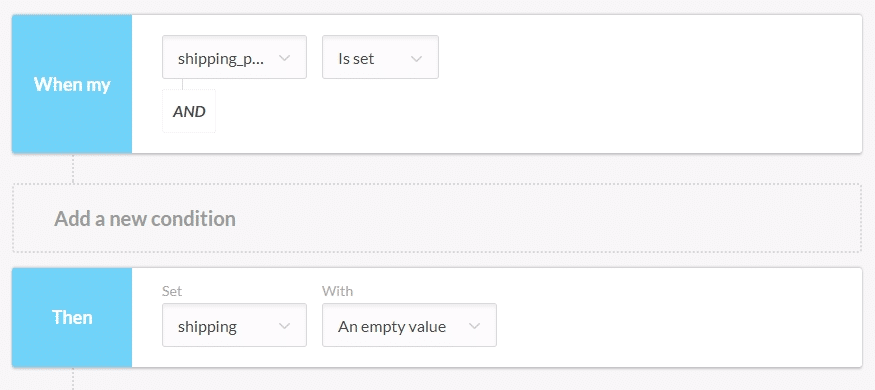 To read > How to Optimise your Product Catalogue with Automatic Rules
To find out more about configuring automatic rules, watch our video: