The US giant announced last week that it would stop offering its advertising programme "Product Ads" that allowed advertisers to gain visibility within its marketplace.
Amazon informed advertisers who currently subscribe to "Product Ads" that its service – launched in 2012- will be shut down 31st October. Praised by many advertisers, the service helped merchants to increase their visibility on Amazon by publishing advertisements related to their offer, whether they were selling their products on the platform or not. These ads were posted in different sections (detailed product pages, search results, "buy box"… ) and targeted to e-shoppers seeking similar or complementary products to their initial request. Thus, when an Internet user clicked on one of these ads, he was taken directly to the product page of the merchant's online store to complete purchase.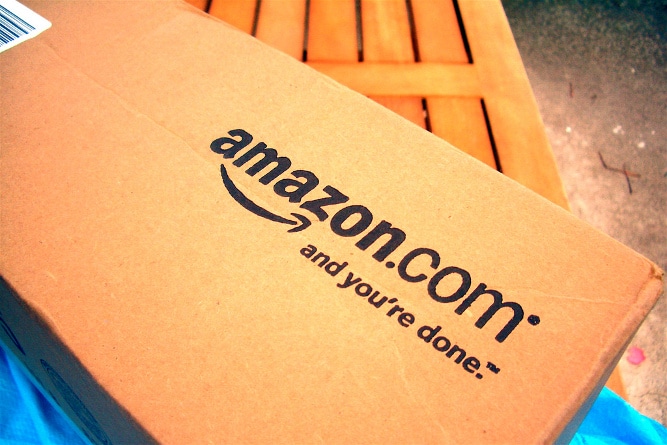 Following this announcement, we decided to introduce to you a few alternatives which will allow you to continue to promote your offer.
Stay on Amazon…
Sell your products on Amazon
If you currently use the "Product Ads" service without being a seller on the marketplace, this news may be a good opportunity for you to continue enjoying the platform's audience by directly listing your products on Amazon. With millions of active customers in the world, Amazon allows you to spread your offer both in your own country but also abroad and helps you to grow your business via its "FBA" service. To sell on Amazon two payment options are available : payment per each item sold or a monthly subscription.
Amazon "Sponsored Products"
You can also stay on Amazon to promote your offer by opting for its other advertising service "Sponsored Products". Unlike the "Product Ads" programme , you must distribute your products on the platform in order to have access to this service. Thus, to give visibility to your offer on Amazon, you must first select the items you want to highlight on the platform, assign keywords and specify the cost-per-click bids. You will be invoiced according to clicks and if an e-shopper clicks on your product ad, he will be redirected to a detailed product page in the Amazon platform, not to your online store as with "Product Ads".
Amazon "Text Ads"
If you still want to drive traffic to your online store from Amazon via advertising, know that Amazon also announced last week the launch, in the coming weeks, of a new service called "Text Ads" as potential alternative to its current programme. Available at the moment in beta version to a certain number of advertisers in the United States, this new text ad format will be charged per click (CPC). So instead of visual format, Amazon will now offer a text format.
At the beginning of October, Amazon announced that as of October 31st it would be closing down its new "Text Ads" service.
…or choose another platform
Google Shopping campaigns
Google also allows you to promote your offer by creating Shopping campaigns with product ads visible directly in its search engine through its Google Shopping platform. Thus, when an Internet user is looking for a type of product that you sell, Google suggests your ad which will strengthen your chances of conversion. As Shopping campaigns work with product groups, know that you will need to define cost per click bids for each product group according to your pre-defined objectives through Google AdWords. Finally, to benefit from this service, you need to open a Merchant Center account and create a Google Adwords account.
Facebook "Dynamic Product Ads"
Since February, Facebook offers a new ad format to merchants, "Dynamic Product Ads ". This new service gives you the opportunity to gain visibility within the platform by simply sending your product catalogue to the social network. This new customised advertising format allows you to reach e-shoppers with relevant content throughout their buying journey. Facebook goes even further by adding, in the coming months, new features to its service: cross-selling and up-selling, conversion optimisation and the ability to diffuse your offer outside its social network for more visibility. Finally, if you already run campaigns via Google Shopping, know that your product listing feed is compatible with "Dynamic Product Ads ".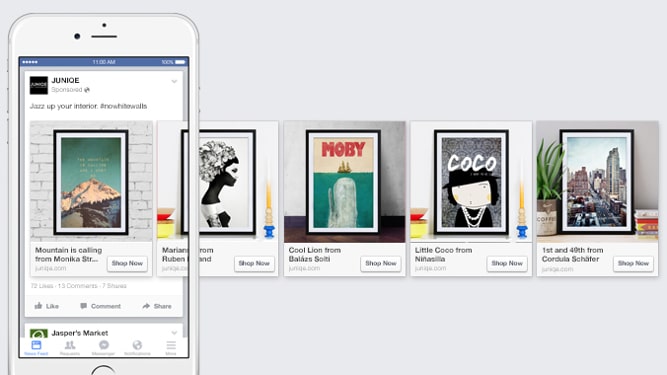 Used individually or in addition to your current campaigns, these alternatives obviously have to be set up according to your pre-defined objectives.
If you want to know more about Amazon, Google Shopping or Facebook Dynamic Product Ads, please visit our Help Center or request a free demo!