A plethora of statistics last year pointed out how a growing number of people around the world are using their phones and other mobile devices to shop. As seen on the Lengow Blog in our review of a November 2014 mobile trends conference in Paris hosted by Prisma Media Solutions and HUB Institute, mobile shopping has even become the preferred means of shopping of over half the population of both Brazil and India.
HUB Institute is now preparing to share a preview of what members of the marketing industry can expect to see this year at its latest HUB DAY Prediction Conference that takes place at the beginning of each year.
This year's event is in Paris tomorrow morning at MEDEF and, like other HUB Institute events, will be discussed on Twitter with the Institute's official hashtag #HUBDAY. The Institute's founders will also share their thoughts on the new products they encountered at the 2015 International Consumer Electronics Show (CES) after participating in it a few days ago.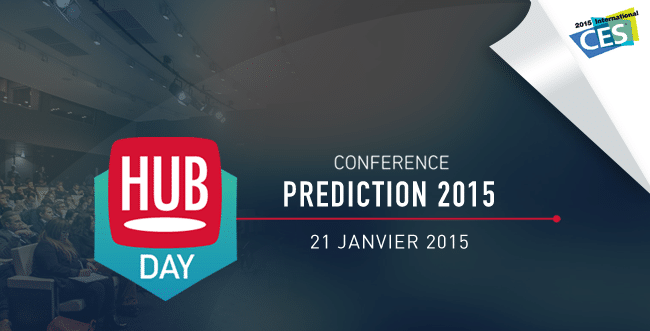 Some of the guest speakers include experts from NUMA, Ogilvy and Google. The latter will be represented by Google France's Managing Director Nick Leeder, who recently took time to share with us his thoughts on mobile shopping ahead of his HUB DAY presentation on 2015 Mobile Must-Do's in regards to retail.
As Lengow has just released the English version of its Google Shopping whitepaper today (available for free at bit.ly/LengowGoogleShoppingWhitepaper), there couldn't be a better time to explore Google's retail expertise.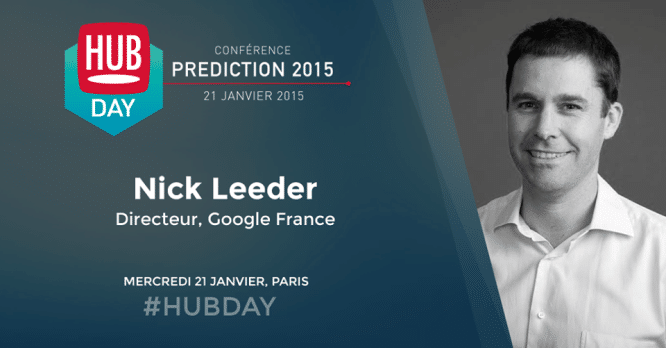 "Smartphones are our constant shopping companions – helping us research, compare, and even purchase products online and in stores. 1 in 3 smartphone shoppers would rather find information using their smartphone than ask a store employee.
For businesses, this new mobile behavior doesn't just impact your marketing efforts, it also has clear implications for the entire business: from the products you stock on shelves to the way you train employees," said Leeder.
"Understanding and embracing this new retail behavior can open up new opportunities for brands to connect with customers in key consideration moments."
Hybrid Environment
Leeder's advice follows up on the best practices shared by Google France Senior Media Solutions Specialist Gaëlle Madelin during her September 2014 presentation on Google Shopping made alongside Lengow CEO Mickaël Froger at Salon E-Commerce Paris (the presentation was thoroughly reviewed in this article).
"Some stores promote their expanded inventory online or implement a price match guarantee to retain savings-hungry shoppers. Others are putting smartphones to use with QR codes that share more information about products, or apps with store maps and real-time inventory," continued Leeder.
Some specific ways that Google helps merchants reach mobile shoppers directly include some key Google Shopping features: Local Inventory Ads that indicate how many products are in stores (discussed by Madelin during her presentation) and the Mobile Link features that shows mobile users a mobile-optimized product information page on Google Shopping (reviewed on Page 55 of Lengow's new Google Shopping whitepaper).
"Whatever tactics marketers choose, it's clear that smartphones are changing the in-store experience, and that winning the key decision moments at the physical shelves means owning the digital shelves too," added Leeder.
"Not having a clear mobile presence in 2015 is a bit like shutting your stores every Tuesday. Mobile is the bridge between the virtual and real worlds: today there is just one reality and it is a blend of the two."
Time to evolve
HUB Institute Co-Founder Emmanuel Vivier, who previously shared his mobile insight on the Lengow Blog in December 2014, will also present tomorrow and focus on the latest innovations he discovered earlier this month at CES 2015. Vivier's thoughts on the importance of mobile commerce are in agreement with those of Leeder.
"Mobile is the new remote of our life. It is the future of ecommerce and the core of the Internet of Things. Consumers look at their mobile screen more than 220 times a day. Mobile is not an option, it should be the number one priority for most brands," said Vivier.
"From mobile and omnichannel content optimization to mobile UX and utility, it's all about rebooting your business in order to be mobile relevant."