Although principally targeted to desktop users, Google Shopping campaigns can also have mobile potential. In this article, we take a look at mobile-user habits and how to promote offers with Google Shopping on mobile.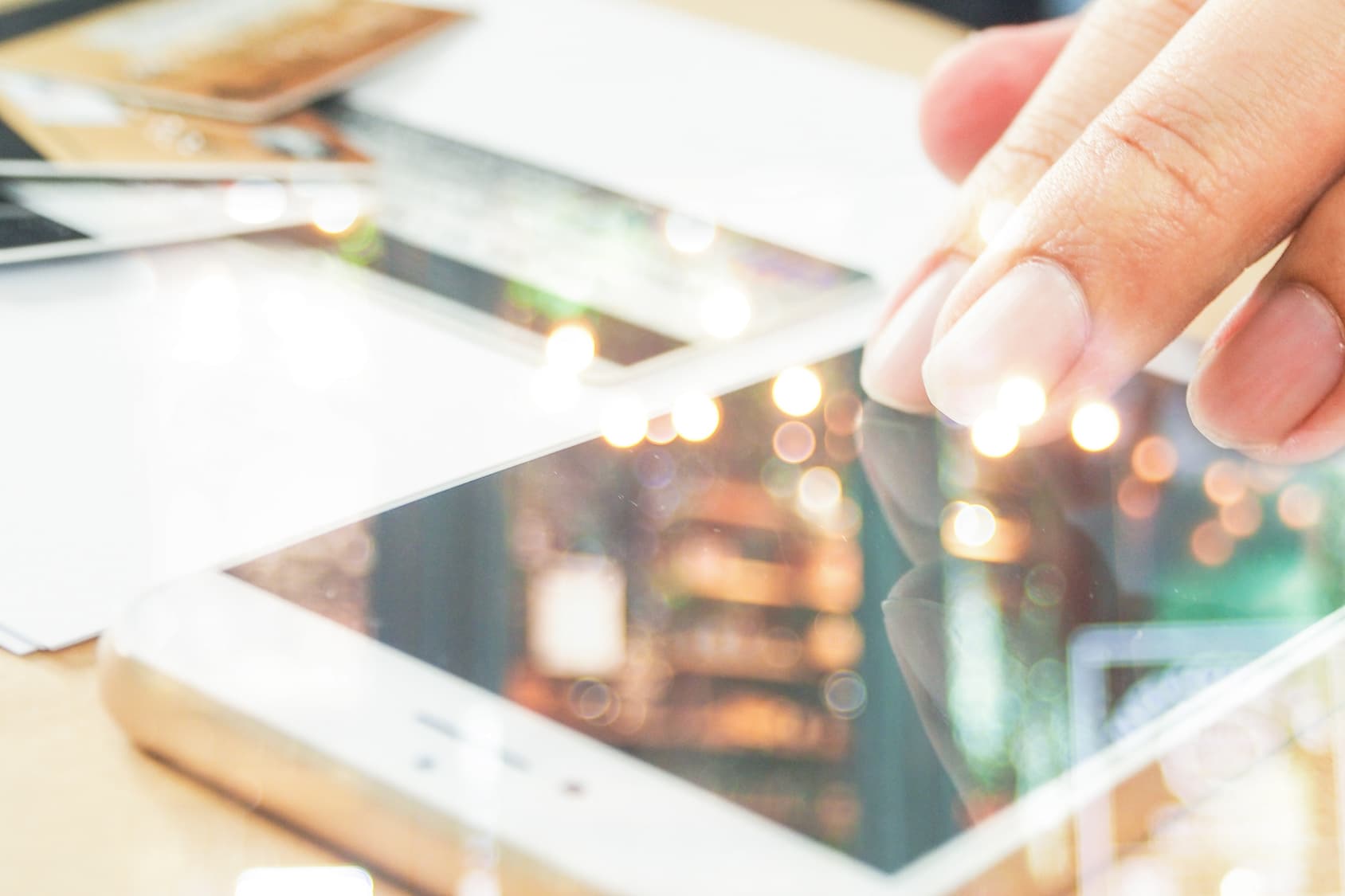 According to Google, 6 out of 10 American consumers use several devices during their buying process. This figure shows the importance of cross-device commerce in the consumer's buying habits. One of said devices is the mobile phone whose penetration rate has continued to grow. Mobile internet surpassed broadband for the first time in 2016, and, according to a report by BI Intelligence, purchases made on mobile devices should represent 45% of ecommerce by 2020. Whether searching for product information, user reviews, or actually purchasing, consumers now use mobile devices in any place at any time.
As a bridge between the online and offline worlds, mobile is part of every seller's strategy. But do you know how to optimise your mobile Google Shopping campaigns?
First and most importantly, your ecommerce site must be optimised for mobile to meet all the requirements Google imposes. To get good indexation, the search engine relies on the SEO content and the loading speed of your mobile site. Once your site has been optimised for mobile users, your Google Shopping Campaigns will be put up on mobile as well.
To know more about optimising your Google feed, follow these tips:
Mobile optimised URLs
Using this kind of URL, you are able to redirect your clients to an optimised landing page i.e. the first page that loads when a client clicks on one of your product pages.
To set this up, you need to add the attribute "mobile_link" to the configuration of your feed. This will allow you to send mobile users to an optimised page which will guarantee the best kind of display on a mobile device (both smartphones and tablets).

Adjusting campaigns according to the device
You have the option of separating your bids on Google AdWords according to format (smartphone, tablet, desktop) to make targeting easier. You can identify what is selling best on mobile, and then separate that from your desktop campaigns and therefore, get the best tracking statistics per device. In our case, this is the simplified management of budgets and specific bids for mobile.
Location Extensions
To generate even more precise ads when it comes to location, Google AdWords' location extensions are very helpful. To benefit from this, you need to first link your Google My Business account with your AdWords one. Then configure the location extensions in Google AdWords by choosing the campaign or group of ads that you want to apply them to.
Adding location extensions to Google AdWords proves to be particularly useful when you take into account the fact that a growing number of mobile users first do their research on mobile before going to the physical store.
Google Local Inventory Ads
Nowadays 8 out of 10 consumers use their smartphones to find out more about a product before heading to the shop. With Local Inventory Ads, you can promote how much stock you have both on and offline. When a local query is made, Google prioritises LIAs before traditional shopping ads.
To take advantage of this, you will need to configure the required feeds (local product feed an local product inventory feed) in your Google Merchant Center account. Just so you know, Lengow supports all the different feed formats proposed by Google: CSV, XML, JSON.
To read: Google Local Inventory Ads: Advanced Optimisation Techniques
Promotion Campaigns
If you have a Google Merchant Center account and a Google Shopping feed, you can assess your eligibility for setting up promotion campaigns with Google. Doing this would allow product ads to contain special offer mentions. You could then configure your Google Shopping feed with Lengow.
Custom Labels
Custom labels allow you to optimise your Google Shopping feed, by segmenting your product catalogue in order to adjust your bids. For example, you could define and group your mobile best-sellers to apply different bids to them, so they appear first on mobile devices.
To read: Google Shopping: Conduct A/B  Testing with Custom Labels via Lengow
What benefits can your Shopping campaigns expect on mobile?
By opting for mobile Shopping campaigns, you are reaching a new set of customers whose queries are becoming more and more localised. Moreover, you benefit from a lower than average cost per click (CPC), but equally an excellent ROI.
Lengow allows sellers to put a number of features into their product catalogue. To find out more, visit our Help Center.
If you are not a client and want to know more about Google Shopping, request a free demo!