Christmas and New Year are just around the corner, and more and more consumers are starting their shopping. In the UK, 69.8% of people start their Christmas shopping before the 1st December. If you haven't decorated your online shop in Christmas colours, now is the time to get started.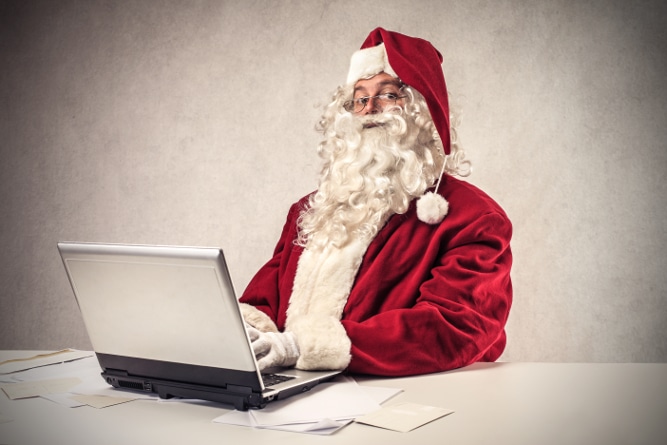 Christmas is a very important period in terms of turnover, and therefore presents a major challenge for the e-commerce sector. According to a study carried out by Bobatoo,  45% of Christmas gifts are purchased online in the UK. This year, Christmas sales online are expected to pass the threshold of £16.9 billion.
The wide range of products available online is undeniably beneficial for shoppers looking for the perfect gift. Once on your site, if they don't quickly find what they want, they won't hesitate to change site and see if the product is available elsewhere. It is therefore essential that you make the research process as easy as possible, to increase your turnover and maintain customer loyalty.
Make the search easy for your customers
With such a large amount of choices, it's hard to know where to look for the ideal gift when shopping online. To aid customers in their search and to keep them in the buying frame of mind, make sure you prepare your site accordingly. Creating a Christmas themed banner is a good way to get your customers to check out your gift selection. You can classify your products under various categories such as:
Price: less than £50, between £50 and £100, more than £100, more than £200
Recipient: for him, for her, for mum, for dad, for in-laws
Interest: sports, reading, beauty, cinema, cooking
This way, the shopper can refine their search and have a selection of products to browse that meets their preferences.

You can also opt for a more personalised recommendation system. Gifts.com invites you to ask a few simple questions about the recipient before shopping for them. You are told to select their age and gender, and then their interests, to find a wide range of gifts that could be suited to that person.

Offer personalised options
Customisable gifts are another great way to simplify your customers' search. For example, the parent product is a popular gift (like a mug, t-shirt, or box of chocolates). Then, the shopper can personalise and customise this gift to suit the recipient and their taste. This way, the consumer is not lost trying to choose from a wide range of styles, and they're guaranteed to like it as it's something they've designed themselves. For example, Virginia Hayward offers customers a completely customised hamper full of treats that the shopper can choose from their selection of products. This is perfect for someone with a love of food, but with a particular taste or perhaps an allergy.
Some people worry about making the wrong choice in terms of gifts, and so resort to alternatives such as gift cards: customisable and personal, they are continually growing in popularity. In the UK, 95% of millenials say they would buy a digital gift card for someone. They can also be a real game changer – following a first purchase with a gift card, 10% of people become regular customers of the brand.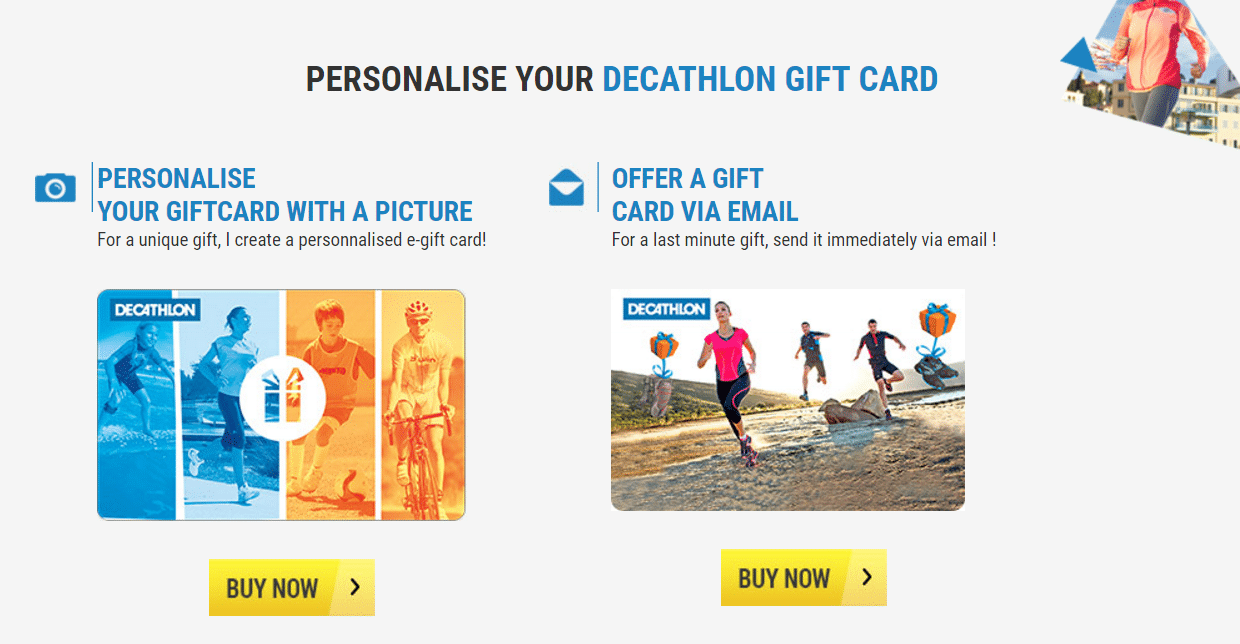 Perfect your returns system, just in case
Simplifying your cutomer's Christmas shopping will help you in turn increase your satisfaction rate. However, for the few consumers feeling a bit disappointed with their purchases, it's important to make sure they can return them easily. An efficient, simple, and well-adapted service will allow you to satisfy your customers and thus increase your loyalty rate – a customer that's content with their shopping experience will be more likely to return to your site in future, even if they did send something back. In the last year, 41% of consumers returned items in Germany and 32% in the UK. To satisfy them even more, make sure you offer a variety of return options – such as point-of-sale exchange, free returns, or even arranged collection of the package from the customer's home.
To get prepared for the Christmas rush, you can also check out our "10 Steps to Christmas Success!" infographic,  and our article "5 tips to boost your Christmas sales with Google Adwords!"