Chloé joined the Lengow team in 2015 as a Customer Success Agent.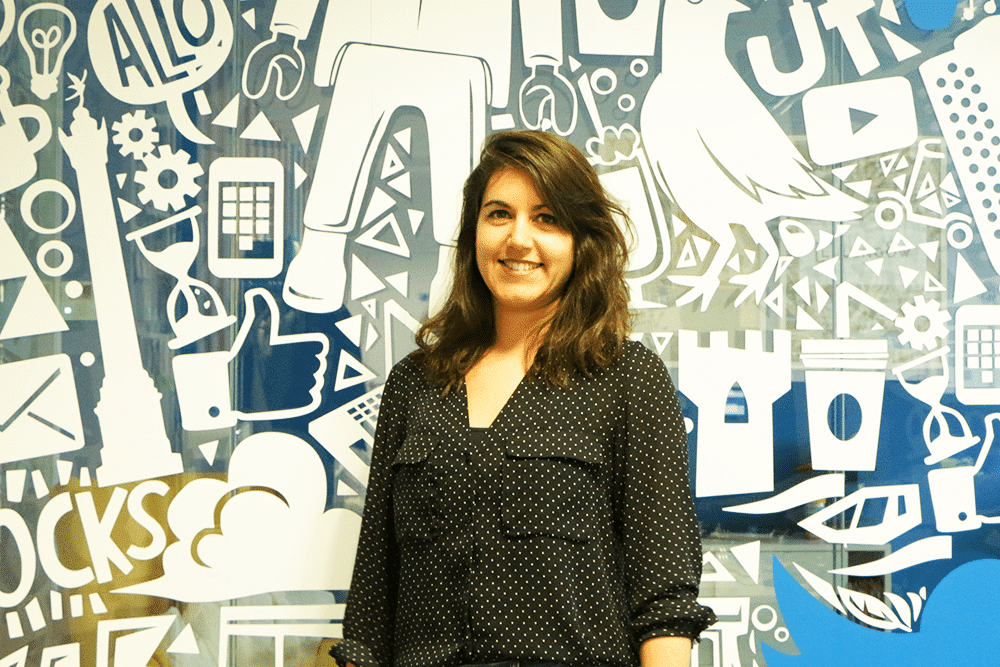 Hi Chloe, could you introduce yourself to the readers?
Hi! My name is Chloe and I'm 28 years old. My mum is a teacher/librarian, and my dad is driver/delivery man, I have two brothers and sisters and a caaat (I've always dreamed of saying that on Jacques Martin's show (television show in France during the 90s) and then singing my favourite song <3). But since I can't really show off my talents here, all I can say other than that is,  I live in Nantes, the best city in the west of France (Can you hear my my patriotism?) and my family comes from Vendée.
I like to travel and go on walks, I love the sea, dancing, pizza (actually I just love eating in general to be honest), good wine, surprises and falling into the black hole that is the internet (and ending up by reading about the life of Denfert-Rochereau, why 'La Redoute' is called 'La Redoute', or watching videos showing hot water tank leaks), reading, walking barefoot through the grass…
What has your professional journey looked like?
After a particularly successful time in kindergarten, I was admitted to primary school where I excelled in reading and writing. After that I… Ok, I'll give you the short version. I have always been passionate about writing and literature, so somewhat naturally, and without asking myself too many questions, I ended up studying Literature at university. After 3 years, I added an Information-Communication course to my degree. With that, I was able to do some very cool things like journalistic writing, radio, video and web integration… And that's when I knew the world wide web would be my second home.  
After that, I started my first job in the information monitoring sector before starting at Lengow!
At the same time, I worked for a crowdfunding project aggregator as a web designer, and I now run the website 'Nantes en Boite', which sells boxes of local products, with a friend.
What made you want to join Lengow?
Afterwork drinks… And also the world of the web and e-commerce. Since finding out about them, I have been obsessed with these really diverse and constantly evolving fields, where there is so much to do and learn. I hate routine and you never get bored here. Even though Lengow is no longer really a startup, it still has feeling of one in that it doesn't feel like it's stuck in a defined procedural or structural rut. The teams, projects and objectives are always moving forward, and I have been lucky enough to work with invested and passionate people from all different nationalities and walks of life (plus, they are actually pretty nice and funny, and some are even from Vendée!). Just the kind of melting-pot that I love.
Joining the Support team and therefore embarking on a more technical journey was a real personal challenge, considering that I really do not have a logical mind (*cough* love of writing and 'literature' *cough*).
Tell us about your job and your projects.
I'm part of the Customer Success team. My role is to help sellers through any problems they might run into while using our platform and all its features. That includes debugging, teaching new users, taking any remarks into account when it comes to the evolution of tools, and trying our best to answer sellers' needs, therefore allowing them to better manage their campaigns and their online selling (you can just imagine how hard it is to explain this job to my grandparents…!).
My team of superheroes and I are available by phone (the melodious voice at the end of extension 08 is mine) or by ticket system to answer any questions from our sellers.
What advice would you give sellers for the festive season?
Firstly, enjoy the Christmas period, one of the best times of the year (turkey + champagne + chocolates galore + presents = **_**)
And to speak more concretely about how to calmly tackle the Holidays: remember to think ahead and optimise your catalogues in Lengow. Take a look at our materials, use our tools for your individual needs, and contact us if in any doubt, so we can take the time to make it right. This is a very busy period for everyone, so let's be proactive! It's also a good idea to start to think about the January sales so you don't have to call us in a panic on Boxing Day ;).
Any final words?
Happy holidays to everyone and lots of support love 🙂
PS Any promo codes for fishing gear, board games and perfumes would be much appreciated as I've yet to start my Christmas shopping.