With more than 3 billion searches made every day around the world, Google Shopping is one of the most popular ecommerce platforms, which means more and more retailers are vying to distribute their product catalogue on it. However, the platform's high demand requires retailers to further optimise their campaigns to stand out from the competition.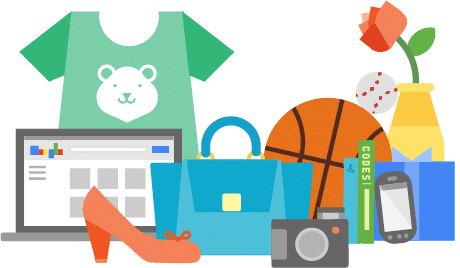 Therefore, if you're currently distributing your products through Google Shopping and want to improve your performance, it would be a good idea to start using custom labels. These custom labels are the perfect way to optimise your Google Shopping campaigns, get better results, and increase your sales.
What do custom labels do?
Custom labels allow you to subdivide your product catalogue according to the values of your choice, by assigning up to 5 different personalised labels for each of your products, numbered from 0 to 4. With this feature, you can manage your bids by grouping your products and highlighting the right products at the right time.
Examples of custom labels include the following attributes:
Special events
Seasonal products
Price ranges
Complaint rates
Sales rate (best-sellers and low-sellers)
Profit margins
Promotions
Release date
Levels of stock
Colour, size, weight
Brands
Gender
Special delivery
There are lots of different options available, based on your product catalogue and the sector you're selling in. For each label, you can apply up to 1,000 values.
It's recommended that you assign product labels according to KPIs, so as to structure and optimise your campaigns.
If you are a Lengow customer and currently distribute your products on Google Shopping, it's worth noting that you can add fields for these labels and then create automatic rules on your feed to use this feature. Head over to our Help Center for more information.
So how do I use them?
To help you set up specific product groups and more precisely define bids for your Shopping campaigns, here are 10 ways you can use custom labels:
1.) A "Seasonal" Label
If you sell both products like swimwear and products like tights, it might be a good idea to create a "seasonal" label. This gives you the option to publish products depending on the time of year. For example, only publishing products that meet the season criteria "Summer" for your swimwear, or for your tights, "Winter".
Plus, if you know that some of your products are selling very well during the Christmas period for example, group them with a higher bid than your other products, and make sure you have definite dates set for them.
2.) A "Promotional" Label
If you want to set up a flash sale over a given period, then you can label a selection of products that have a discounted price.
3.) A "Clearance" Label
If you have products in clearance, group them together to then kick off a new season with a new collection.
4.) A "New In" Label
By creating a "new in" label, you can group together all your latest products, to put them in the limelight when they launch.
5.) A "Price Range" Label
By grouping price ranges into customised labels you will be able to analyse which price range has the best return on investment.
For example, for Custom Label 0, enter these values: £0-£50, £50-£100, and more than £100, and then analyse the performance for each price range.
6.) An "After Sales Service" Label
If you have identified products that generate a lot of customer feedback and your customer service is overwhelmed at certain times, you could lower the bids on these items. To do this, apply a higher bid for items that do not face this problem. This will reduce customer queries since you will not sell these products all at once.
7.) A "Release Year" Label
If you sell car parts, a yearly grouping of your models can be very effective depending on market trends.
8.) An "ROI" Label
Apply an X bid on high margin products and a Y bid on low margin products.
9.) A "Bestsellers" Label
Group your best selling items together by identifying, for example, all your products with a conversion rate of over 15%.
10.) A "Clicks" Label
If you want to highlight the products in your catalog that generate the most clicks, you can only send those that have generated at least 150 clicks over the last 7 days.

To learn more about Google Shopping, download our free dedicated white paper: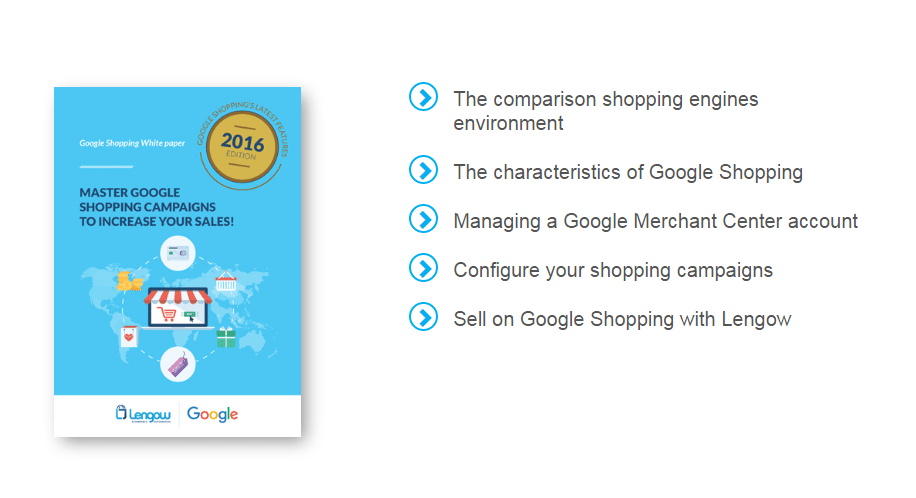 If you're already a Lengow customer, find out more in our Help Center. 
Not yet a customer? Get in touch to set up a free demo.