Lengow has recently integrated the marketplace Spartoo into its solution, thus, Lengow users will now be able to distribute their product catalogue on the online footwear and fashion giant's site.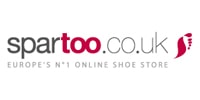 Spartoo, Europe's largest online shoe retailer, joins the 67 other marketplaces who are already partners of the solution. Lengow users wishing to be present on Spartoo will be able to manage orders and stock for the marketplace from their Lengow interface in just a few clicks.
Spartoo, whose core business is shoes, is a pure online player. Present in over 20 countries, the company currently has more than 1200 brands for women, men and children, and offers a wide range of accessories. The site has over 14 million visitors per month in Europe, thus, this new partnership will offer a wealth of opportunities for footwear and/or fashion retailers.
Both teams have been working on this partnership for a number of weeks and a number of Lengow clients have already diffused their catalogue on the European marketplace.
For information get in touch: contact@lengow.co.uk